Entrevista al Dr. David F. Chang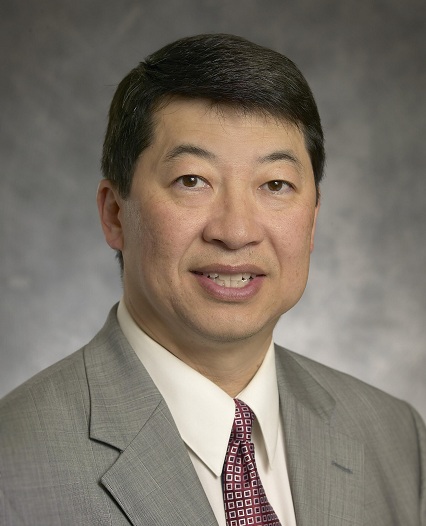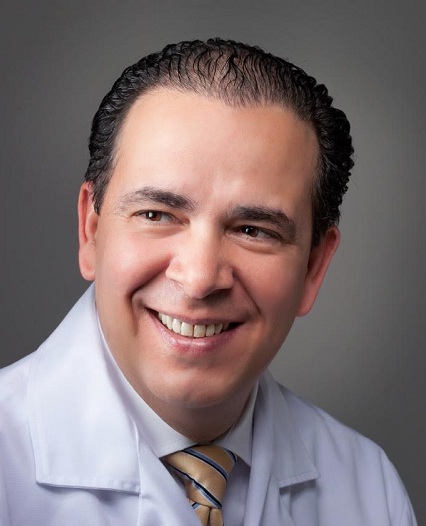 Entrevistador
Dr. Arnaldo Espaillat Matos
República Dominicana
---
Contacto
Dr. David F. Chang – dceye@earthlink.net
Dr. Arnaldo Espaillat Matos – arnaldo@espaillatcabral.com
---
Dr. Arnaldo Espaillat Matos: You have been chief editor, coeditor and author of multiple books and papers regarding new technologies in cataract surgery. Based upon your vast experience, where do you position the femtosecond laser in cataract surgery (FLACS) nowadays and what do you foresee will be its future?
Dr. David F. Chang:
I am certainly not "anti-FLACS" and I welcome new technologies that may improve patient care. However, the manufacturers' collective imposition of click fees has restricted the use of FLACS to patients who can afford it, and whose healthcare system permits supplemental patient payment. In the US, we are not allowed to charge Medicare patients out of pocket for any technology used to perform the cataract surgical steps. We are allowed to charge patients for astigmatic keratotomy and for the OCT imaging component of the technology to improve refractive IOL outcomes. My practice never purchased or used a FS laser because I don't believe there to be a refractive benefit for my patients. I prefer to use a toric IOL rather than FS laser astigmatic keratotomy for those patients who want and can afford astigmatism correction.
I understand the preferences of some surgeons to use the FS laser with certain complicated eyes, such as white cataracts. However, these cases are uncommon and we are not able to legally pass the substantial per-case charges on to our American Medicare patients. In addition, the infrequency of these cases would not justify the significant economic and work flow costs of having and maintaining a FS laser.
I'm very excited about two disposable handheld technologies that I've been involved with as a consultant. Like the FS laser, these almost automatically perform key steps in the cataract procedure. Zepto is a disposible capsulotomy instrument that uses nano-pulse technology to achieve a perfectly circular capsulotomy without cautery. Zepto would be used in the normal surgical sequence to automate creation of a precise diameter capsulotomy without the high costs and work flow inefficiency of the FS laser. We have just started the FDA clinical trial necessary for approval in the US, and it is already CE approved in Europe.
The Iantech loop is a specially designed nitinol snare that is inserted intracapsularly through the capsulotomy to first encircle and then transect a dense nucleus into quadrants purely with the mechanical energy of retracting the snare into the handpiece tip. Both of these technologies have been investigated clinically in sites outside the US.
Because these are disposable instruments, they would be priced like other disposable devices such as a CTR or pupil expansion ring and would not require payment by the patient. These complimentary disposable instruments might be able to deliver the advantages of FLACS at a fraction of the cost and without disrupting our surgical workflow.
These technologies could potentially disrupt the FS laser economic model. Abandoning the click fee would change the paradigm for everyone. Higher volume facilities could amortize the capital costs over many cases. Removing cost and refractive indications from the decision would expand access of this technology to more patients.
Dr. Arnaldo Espaillat Matos: Do you have a preferred presbyopia correcting IOL or do you personalize your IOL selection based on the patient and eye characteristics?
Dr. David F. Chang:
In the US we only have diffractive multifocal IOLs and I continue to use these predominantly for patients who hate eyeglasses. Although we are not allowed to charge the patient a refractive premium for mini-monovision using monofocal IOLs, this is my most common strategy because it is well tolerated and provides good intermediate function (e.g. for mobile technology) with rare complaints. We are looking forward to evaluating the first extended depth of focus IOL (the AMO Symfony) which was just approved by the FDA.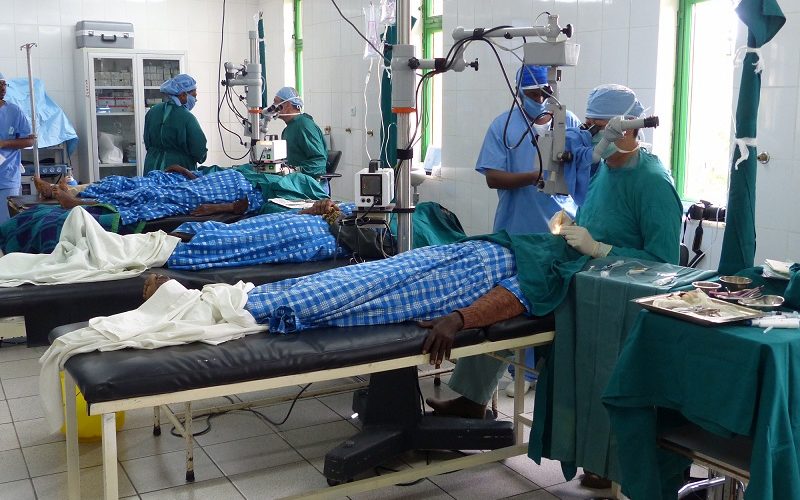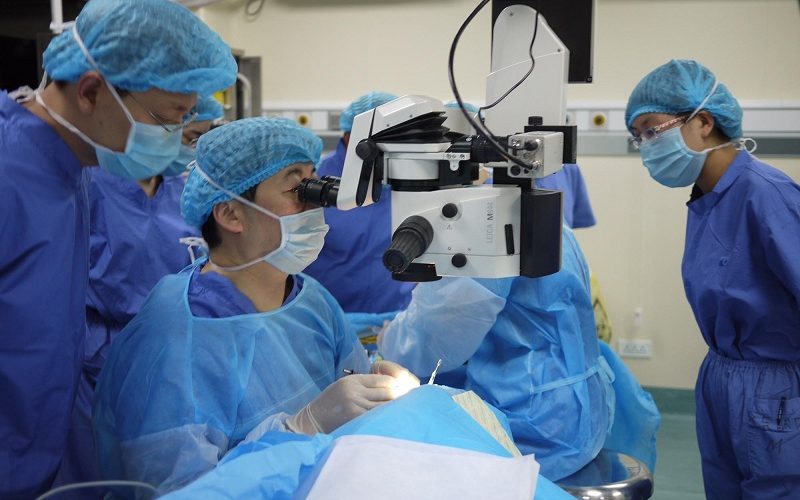 Dr. Arnaldo Espaillat Matos: Throughout your career, you have been greatly involved in humanitariann work in developing countries in Asia, both as a teacher as well as a performing cataract surgery. Was your Chinese background an inspiration for your work in this area?
Dr. David F. Chang:
I love teaching and the concept that helping other ophthalmologists to advance their surgical skills will benefit potentially thousands of patients over the rest of that surgeon's career. When I trained, there were very few Asian cataract surgeons on the podium either in America or internationally, outside of Asia. I guess part of my hidden agenda for lecturing in Asia is to hopefully expose young Asian ophthalmologists to the idea that they too could contribute as an international speaker and educator.
I feel very fortunate to have found a true passion – cataract surgery – that is interesting, continually evolving, enjoyable to perform, intertwined with technology, and highly impactful by benefitting so many people in the richest way. Along the way, leadership became not only an opportunity, but also an obligation – to use my knowledge, experience, and influence to help other surgeons, particularly in the developing world. How coincidental it is that my area of expertise – cataract surgery – is the key to curing half of all global blindness.
I hope that many in this next generation of ophthalmologists recognize that based on sheer numbers, the single greatest challenge in ophthalmology is reversing the worldwide backlog of cataract blindness. Who can better understand this challenge than us cataract surgeons? There are many dedicated ophthalmologists and organizations that are making enormous progress toward this noble goal, and they need our help and support. For those of us blessed to have developed modern cataract surgical skills and knowledge through the help of our teachers and residencies, it is an incredible opportunity – and I would argue our responsibility – to try to contribute toward surmounting this most important challenge.
Dr. Arnaldo Espaillat Matos: In the field of cataract surgery, you have taught innumberable courses, published a great volume of work, designed many instruments, created a large collection of educational courses. Because of your many contributions you have been honored with many awards for your. Can you share with us the source of your inspiration?
Dr. David F. Chang:
I owe a debt of gratitude to many different mentors for encouraging me and inviting me to collaborate on research projects, instruction courses, publications, and committees along the way. The way that these role models educated and energized me also inspired me to try to do the same for others. Recognition was never my goal, and I never set out to be a leader. These somehow become unsolicited side benefits of striving to be the best cataract surgeon I could be.
Being an innovator requires a mixture of creativity, curiosity, and problem-solving mentality. As with many goals, success requires collaborative teamwork, attention to detail, a strong work ethic, and the courage to fail. In other words, most of us have the innate ability to advance our profession on some level. A wonderful bonus that I would have never foreseen has been the opportunity to meet and befriend so many other brilliant ophthalmologists around the world. What a privilege and joy it has been to learn about their countries and cultures, their own professional challenges, and to collaborate on the common shared goal of improving cataract surgery worldwide through new information, new techniques, and new technology.
Dr. Arnaldo Espaillat Matos: What would be your advice for the young generation of doctors that are now entering in the field of ophthalmology?
Dr. David F. Chang:
Many of the best U.S. residents feel obligated to do fellowship sub-specialty training, since this is the pathway to an academic career. There will certainly be advances in all sub-specialties of ophthalmology, but I don't think that being a cataract surgeon has ever been as exciting or as much fun, as it will be in the coming decades. This is because we'll be combining our most successful, most frequently needed, and most readily appreciated medical operation, with our most effective refractive technology – the light adjustable IOL. It isn't just that we can virtually guarantee the refractive target, but also that we can allow our patients to try out different refractive options once they become pseudophakic. Once they compare the difference between being plano and -1.00, between having 0.75 or 1.75 D of intended anisometropia, and correcting their 0.75 D of astigmatism or not, they can readily decide what they want and we'll be able to make a precise spherocylindrical adjustment to the IOL approximately 3 weeks after surgery. There will be less preoperative chair time for surgeons, better refractive outcomes, and even happier patients.